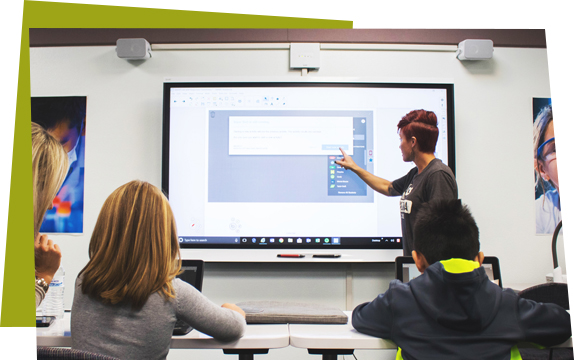 CCS TRAINS MORE THAN 5,000 PARTICIPANTS EACH YEAR THROUGHOUT THE UNITED STATES
Offering a variety of in-person and live remote training options, & consultations, our expert trainers are there for you.
The award-winning CCS Training Department provides live interactive training sessions from our headquarters in Scottsdale. The CCS Scottsdale Training Center also offers a variety of regularly scheduled classes to instruct and promote the use of interactive whiteboards & projectors, BYOD (bring your own device), audience response systems, tablets and more. Follow-up courses for aggressive product/systems training, and one-on-one consulting is also available for optimal implementation.
CCS Training Services offered:
In-person A/V Training
Live Remote Training
Education consultation
Training/Professional Development
Need a quote? Want to schedule an A/V consultation? Please use the form below and specify your inquiry.